Together we can achieve more
See who we are currently looking for to join our team. Haven't you found your dream job? Let us know what you are good at and what you would like to do. Our HR department will see if we can offer you something special.
In our everyday work we use agile methods, such as Agile or V Model. We know that in practice it means that our projects are well-planned and managed.
Here, you can count on good communication between each and every member of our team as well as between the teams and companies comprising GaMP-Group. 
It also has influence on proper communication between GaMP and the clients. Such approach gives peace and stability of your work because you know everything will be appropriately documented and thoroughly tested.
To put it simple, you avoid chaos which most of all engages you and partly other team members and is the reason of failure of many projects. In our organisation we do not use the short way which comes down to permanent technical debt which can obviously be the side effect of the fast growth of many companies.
Do you wanna join? Check out our current job offers!
Working on three levels:
SENIOR, MID & JUNIOR
Here anyone can find own working place. Regardless if you have already started your bright career or if you are an experienced programmer who specializes in many programming languages.
Depending on the character of our project and technology or technologies used at the same time, our group has a demand for workers at a different level of professional advancement. Here you can your place both when there is still much work to be done ahead of you and when it is you who can become a mentor and teach others.
Obviously such an arrangement may not suit everyone – in our teams there are also people who prefer to be involved in only one project from the very beginning to the very end. We respect such approach. If, however, you want to gain experience in diverse technological fields and independently define what kind of projects are of your biggest interest – GaMP is the place where you can achieve it quickly.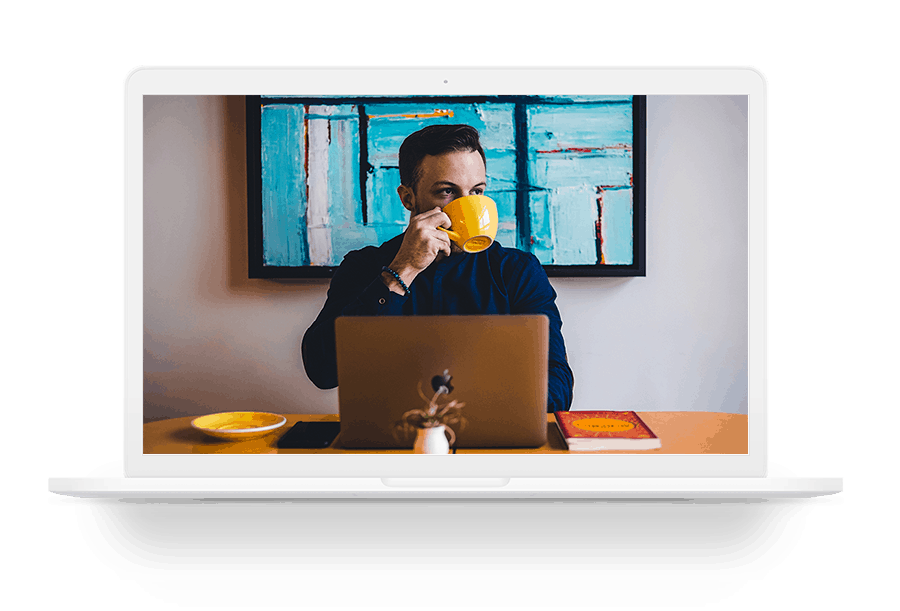 PROJECTS, PROJECTS & MORE PROJECTS
In GaMP you always work on specific projects for our Clients all over the world. Each of our projects has a defined beginning and an end. Our projects usually last from 6 to 9 months. What does it mean for you? First of all lack of stagnation and constant challenges because every now and then you will have a fresh start in a new project
Today you are working on an innovative project in ICT branch for our British Client (GaMP LTD) but in half a year you may join a team which develops a solution concerning MachineVision joining IoT technology with our Client's ERP system in Poland (GaMP Polska). You can change the team during the project and join a team which works on a mobile application which will function in several countries in Europe or worldwide. Thanks to work in GaMP you will meet various clients, their needs as well as multiple markets.
It can always appear that suddenly, before you even notice, you will be working simultaneously on multiple projects with several Clients from various branches, for example one bigger and several smaller ones. Have you been wondering if it is possible? It is! Remember, that our teams organise their work well (check: Work organisation above) – you know now you will not have any difficulties with that.
Visuelle gathered the most talented and brave professionals who have no fear in visual design and marketing sphere!
We do our best to work in a pleasant atmosphere. Therefore we expect you to be at ease. GaMP is a young and flexible organisation with a very flat structure. In GaMP there is no multi-level ladder with many managers who separate you from the Board – that is from me. In GaMP we take care of everyday friendly atmosphere. There are no Sirs and Madams here. We all you our first names to address one another.
Piotr Gawara - CEO & Founder
I can work completely free and express all my opinions while I work in this company, work here is comfortable and not restricted by strict restrictions, but it is governed by all the rules of design and user experience and I always work under these rules and I am enjoying it because it produces a perfect project. In GaMP we take care of everyday friendly atmosphere. There are no Sirs and Madams here. We all you our first names to address one another.
Ahmed Khames - UX/U Designer
Our Family is built on Efficiency and Mutual Trust , so that's why no matter how hard the reqested task is we always get the job done.
Our team is not a group of people that work together , our team is a group of people that trust each other.
Ahmed Essam - Embedded Systems Engineer
Three things i live with "Commitment, Discipline and Respect " , and I found all three of them in GaMP family so that's why it feel like home to me.
Amr.K.Moftah - Senior Software Engineer

GAMP LTD
First Floor 56 Coton Road
Nuneaton
CV11 5TS, Warwickshire
United Kingdom